TOP > Message from the President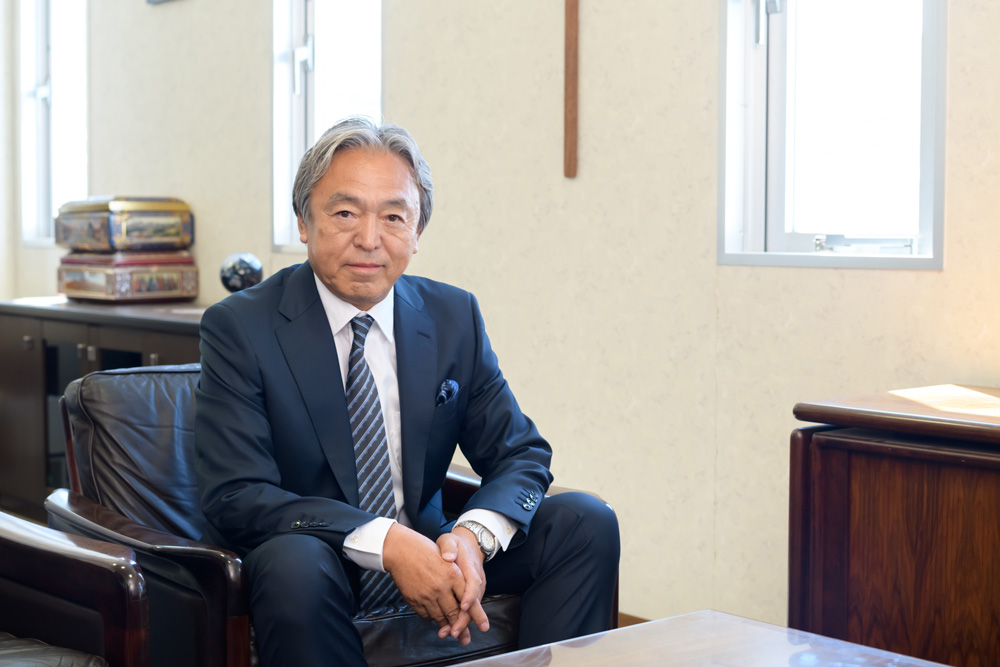 We shall continue pursuing "safety," a basic requirement for food,
and shall never stop providing highly reliable products.
President
Ryoichi Tamaru
How Kohkin Chemical was founded

Our company, Kohkin Chemical Co., Ltd., was founded in 1952 when our founder, the late Sotogoro Tamaru, came across a scientific treatise reporting that the administration of antibiotics to livestock animals promotes their growth. This was the first step into the commercial introduction of feed-grade antibiotics in Japan. Since then, we have proudly contributed to the development of livestock/fishery and feed industries through our long-term involvement in manufacturing and distribution of feed additives for livestock and fishery, premixed feed products, and veterinary medicines.

My Priorities as President

Raw materials used in our main business, premixes, products from natural sources, and veterinary drugs, are procured mainly from overseas. When we procure a raw material from a new source, it is our policy to adopt the material only after we visit the supplier's site to fully investigate the production situation and are convinced that our standards are being met. With high-quality raw materials procured in such a way, our products are manufactured under thorough manufacturing management and quality control; for example, raw materials received, intermediates, and finished products are subject to strict quality checking at each step. "We deliver high-quality products to customers as quickly as possible." – While this may not sound particularly spectacular, I believe that reliably achieving this every day is the key to stability and the development of our business as well as the eventual fulfillment of our social mission through the stable supply of safe livestock/fishery products.

Future Outlook for Kohkin

Food is becoming increasingly diversified and sophisticated over the years, and consumers have never been more concerned about food safety and quality than they are now. This means that people are more interested in products from natural sources. Under these circumstances, our company was the first to devote research and development efforts for utilization of products from natural sources in livestock/fishery industries. We continue our best efforts to deliver as many useful new products as possible. In addition, there are concerns that the agriculture and livestock/fishery industries in Japan may be affected by imported products once the TPP and EPA come into force. There are also hopes for an increase in food exports because of the increasing popularity of Japanese food supported by increased health consciousness. As a company that plays a part in the food chain, we are committed to supplying our customers with products that meet the demands of the times both carefully and quickly so that we can contribute to the production of high-value-added Japanese livestock/fishery products. We will continue to strive for further development as a company with high value in the Japanese livestock/fishery industry.
Copyright © Kohkin Chemical Co.,LTD. All Rights Reserved.